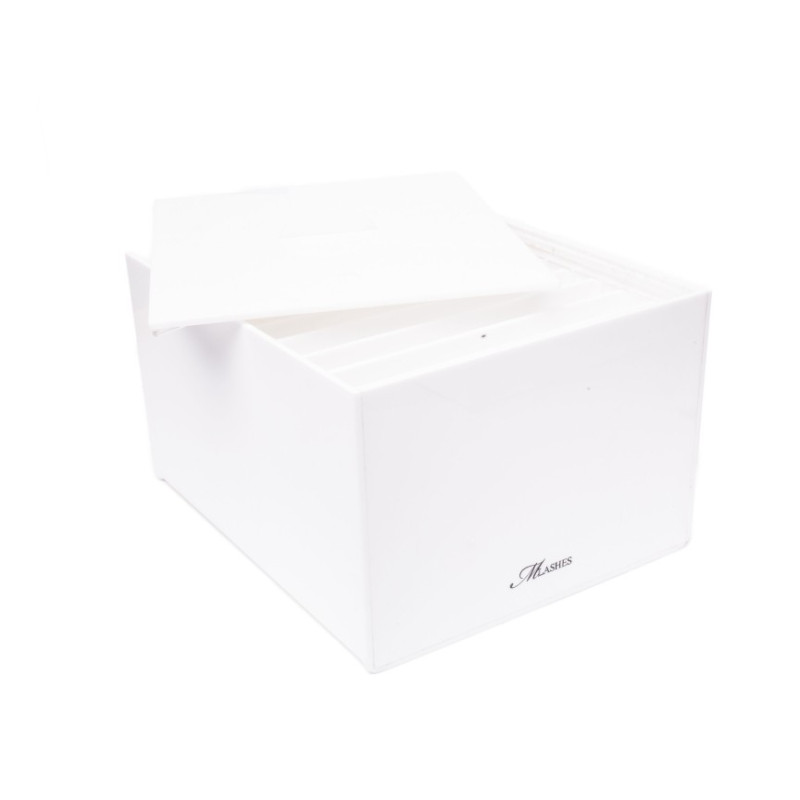  
Lash box 11,5x17,5 cm
Great box, which helps to keep the eyelashes in order.
Nice, white and shapely box, toolbox of every stylist.
Lash box that will facilitate your work and ordering lashes.
Nice white box that can be hidden easily in a drawer, or put on view.
With zipped lid.
White, plexiglass.
It has 10 washers. They can be inserted into a container and store selected sets of eyelashes without worrying that odgniotą and destroy. Pads are removable, you can buy them in our store.
18,5x22,5x12,5cm
Customers who bought this product also bought: